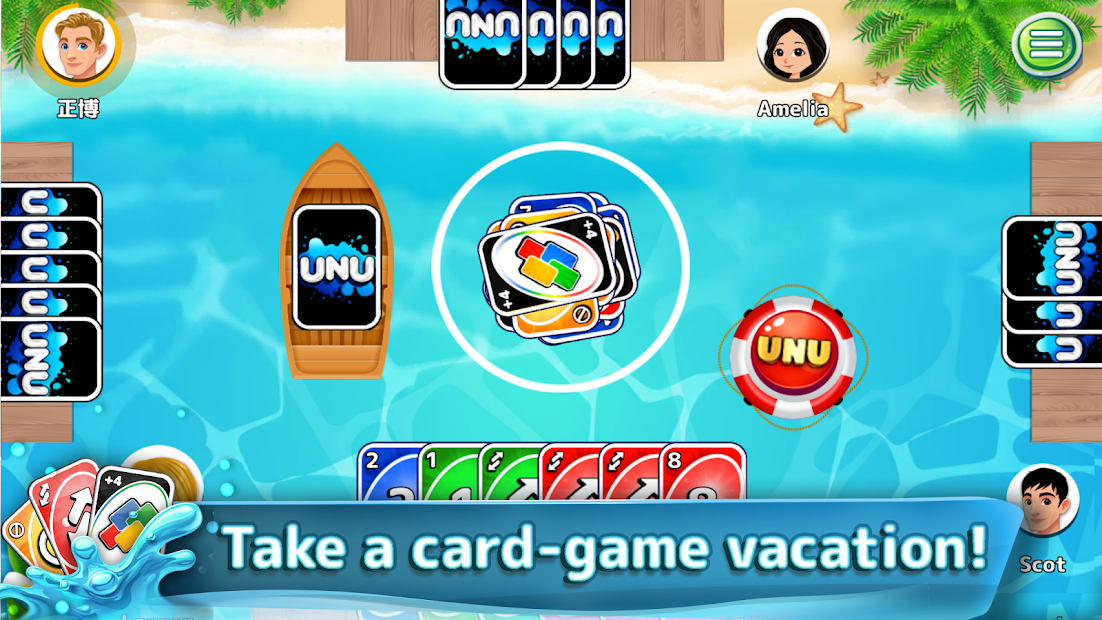 PROJECT DETAILS
UNU - Crazy 8 Card Game
We helped UNU Card Game grow their mobile app use base and create high-performing performance marketing campaigns across multiple platforms.
Read on to find out how we helped a Mobilaxy, enjoyed by millions of global gamesplayers, achieve an increase in app downloads of over 1,000%!
UNU Card Game online were experiencing disappointing results from their paid advertising app download campaigns, with high CPAs and low ROAS
We helped the brand develop strong and successful new campaigns across Facebook, Google and the Apple Store
Results were consistently impressive, improving key metrics across the board
Read on to find out how we helped a Mobilaxy, enjoyed by millions of global gamesplayers, achieve an increase in app downloads of over 1,000%!
THE BRIEF
UNU - Crazy 8 Card Game
Hit the beach and join the UNU card party! 😎🌴 It's the Crazy 8 card game preferred by ONO Players. UNU is the perfect combination of some your favorite classic card games like Spite & Malice, Dutch Blitz and Euchre. Even the little ones can join the card party. Playing UNU online is as easy as a Go Fish card game! 🐟 Download now and enjoy an unparalleled UNU card game experience in our beach rec room!
Join a UNU card party with millions of users around the world! 🌎
Cool beach rec room with fun audio and graphics 🏖️
Intuitive crazy 8 game play and interface 🧐
Play your UNU card game online or offline! 🌐
Join 1v3, 1v2 and 1v1 player games. 🧍
Play your own music in the background of your card war! 🎵
All content unlocked. 🔑 There's no long crazy 8 tutorials or incoherent checklists to get a free online multiplayer game started. 🤪
REPORT SCREENSHOTS
The Results
While our collaboration with UNU Card Game is long-term, the first three months of the project saw impressive improvements that included:
Active Users, Last 90 Days
Daily User Engagement, Last 90 Days
Events Report, Last 90 Days
User Acquisition, Last 90 Days
1,011% An increase app downloads
64% A reduction in Facebook ads CPA
88% A reduction in Google UAC CPA
40% A reduction in ASA CPA
1359% Total revenue increased
CLIENT'S REVIEW
From The Clients
247 Digital Marketing has been a great partner into IntelePeer's entry into digital marketing. Their attention to detail, monitoring and management to ensure maximizing spend and ROI has made it simple to understand and implement.
Francis Reese
VP of Marketing
As a franchisor, we wanted to help our franchisees figure out how to best spend their search engine marketing dollars. We approached 247 Digital Marketing with the challenge, along with a very tight time constraint.
Carrie Kelly
North America
247 Digital Marketing is an integral asset to Charter Jet One's SEM, raising our company's initiatives and brand awareness across the web.
Larry Hayes
Charter Jet One
We are delighted to work with the 247 Digital Marketing Team! They have a clear understanding of our business needs and goals and are excellent communicators.
Lin Pattern
Marketing/Stylist – Garbarini