OUR SERVICES
Breaking the Concept

Generate leads
Packing your pipeline with
high-quality leads who can't wait to work with you.

Acquire users
Converting ad clicks into new users for your SaaS product or app, sustainably.

Grow stores
Driving traffic to your E-commerce store and making products fly off the virtual shelves.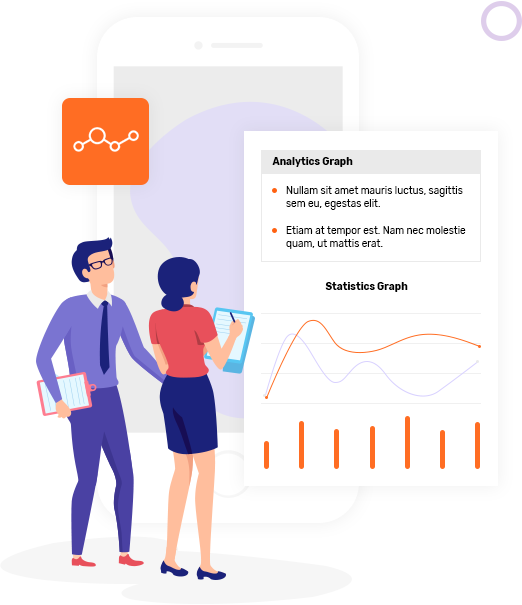 ABOUT US
Premier Google Partners
Our Search Engine Marketing Company is Premier Google Partner which means we are supported by a team of Google and Bing certified experts.
As an experienced SEM agency, we help you strategize high-performance SEM campaigns that promise returns.
Search Engine Marketing Services We Offer
Grow your Business with Us

From defining the right campaign objective, narrowing it down to the right audience, to in-depth keyword research and ad placing, we execute high-performance SEM campaigns.

Our certified Google and Bing experts help businesses best utilize the Bing platform by creating well-optimized paid marketing campaigns.

We proceed by building the entire conversion funnel for a result-oriented Facebook marketing strategy where detailed targeting and getting the right reach remain our focus points.

94% of marketers employ LinkedIn to promote their business. We help businesses reach the decision-makers of the industry with our well-targeted and conversion-focused LinkedIn ad campaigns.

Retarget your potential audience using relevant ads and fabulous ad copies - something which helps you build your brand with a personalized touch to it.

Video ads are booming the markets with an audience growing by millions each day. Target better and gain global recognition for your business through effective Video Ad Management.
WHY CHOOSE US
Grow your Business with us
Quick Results
When you start spending after your SEM campaigns, the results show up to appear within a short period. That means that your products and services gain the targeted visibility, footfalls and ultimately sales.
Brand Awareness
This is one of the goals which companies target while they approach Search Engine Marketing Companies. Doing the Google Ads campaign, optimizing those paid campaigns and getting on the first page of Google, definitely helps you to outreach your brand.
Highly Optimized Ads
When you have marketing strategies in place and a budget to spare, you can make your products reach the right people. One of the ways is using keyword match types including exact match, broad match and so on.
Measurable Performance
When you can quantify your efforts, it becomes easy to measure their performance. Say, impressions, CTRs for your ads, bounce rate, unique page views and so on - it clearly states whether you are going the right way or not.
Study Our Project Report
Our Case Studies
247 Digital Marketing has been a great partner into IntelePeer's entry into digital marketing. Their attention to detail, monitoring and management ...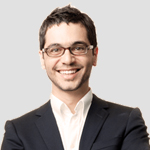 Francis Reese
VP of Marketing
As a franchisor, we wanted to help our franchisees figure out how to best spend their search engine marketing dollars. We approached 247 Digital Marke...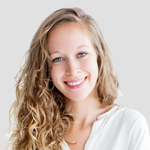 Carrie Kelly
North America
247 Digital Marketing is an integral asset to Charter Jet One's SEM, raising our company's initiatives and brand awareness across the web....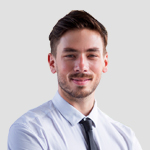 Larry Hayes
Charter Jet One
We are delighted to work with the 247 Digital Marketing Team! They have a clear understanding of our business needs and goals and are excellent commun...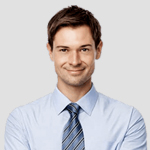 Lin Pattern
Marketing/Stylist – Garbarini
PPC FAQ's
FAQ's About PPC & 247 Digital Marketing
Why Use PPC?
PPC can help you to achieve numerous business or marketing objectives relating to brand awareness, lead submission, sales, and more. It allows you to track and measure almost any kind of conversion goal. You can quickly set up a PPC campaign that either casts the net very widely or maintains a very tight focus: you retain total control. Results come very quickly, which means vital data to upscale or revise your strategy is not hard to come by. The performance of a profitable PPC campaign will also not be affected by search algorithm changes.
What Does a PPC Specialist Do?
PPC specialists at 247 Digital Marketing manage your internet pay-per-click advertising campaigns and are focused upon one thing: delivering exceptional ROI. That means we take the time to fully understand your objectives and target personas, audit the wider competitor landscape, and then create a PPC strategy based on keywords, audiences, ads and creatives. The result will not only smash your KPIs, but do so in a way that saves you time and money.
How do you report your PPC work?
We regularly report on PPC work, on a weekly, monthly and quarterly basis, or around a timescale that works for you. We focus on making reports as easy to understand as possible, including the meaningful data that drives the ongoing strategy. We'll keep you up to date with a narrative that explains what we've been doing, what ROI you've seen as a result of our work, and what we're going to do next to level up your paid campaigns.
What is a good Quality Score?
Quality Score is a Google Adwords figure that estimates your keywords and PPC ads' quality and relevance. A "good score" therefore depends on the type of keyword that you're bidding on. Google automatically gives new keywords a Quality Score of 6, so a "good score" should be 7 at a minimum. That said, your branded keywords should ideally possess a Quality Score of up to 10, and your high-intent keywords should be aiming for closer to 9.
What's the difference between remarketing and retargeting?
Remarketing means that you are re-engaging with potential customers via email marketing. A remarketing campaign involves collecting and compiling user information into audience lists that are then nurtured with sales emails. Retargeting usually means that you serve ads to potential customers based on cookies and a user's activity on your site. Retargeting uses third party networks like the Google Display Network to potentially reach millions of users.
PPC vs SEO: which is better?
PPC and SEO work best when integrated and aligned. "Which is better" in isolation depends entirely on what you're looking to achieve. Paid ads appear above the organic listings that SEO seeks to influence, and can usually begin to deliver results more quickly. Targeting for PPC can also be far more granular. SEO is more focused upon generating organic traffic over the mid-long term, and this traffic carries no attached cost-per-click and tends to have more staying power.
GET IN TOUCH
Meeting time Schedule
You can also call us and we will be happy to assist you.
+1 502-509-9398