Breaking the Concept
Our Approach to Paid Social

Branding
Our team of specialists can employ sponsored social tactics to either develop brand presence from beginning or improve existing above-the-line efforts thanks to their sharp attention on content and strong analytical skills. Our expertise is in creating social-first content that not only appeals to your target audience but also generates real-world, quantifiable outcomes through genuine participation.


Social – Commerce
Social media has progressed far beyond the simple concept of clicks and likes, as major platforms now provide robust e-commerce features. Leveraging the advanced targeting capabilities of social media, we utilize demographic, geographic, behavioral, and interest-based targeting, in addition to constructing lookalike audiences from first-party data, to engage potential customers on the platforms they frequent most. By incorporating your CRM and Pixel data, we craft retargeting strategies designed to maximize Return on Ad Spend (ROAS) while minimizing Cost Per Acquisition (CPA), employing dynamic retargeting tailored to individual user purchasing behaviors.


Lead generation
In the era of a cookie-less digital landscape, lead generation has taken on greater significance than ever before, as the value of first-party data continues to rise. Whether it entails generating leads through LinkedIn using account-based marketing or constructing a CRM focused on highly intentful customers via Facebook, our team of specialists will adeptly select the optimal platform and strategy to align with your business requirements.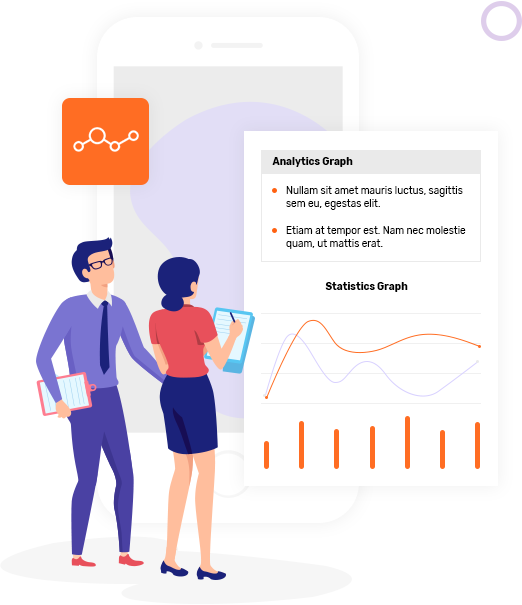 ABOUT US
Social Media Marketing Agency
If there's one channel that can really do it all, it's Paid Social.
Its wide array of talents includes increasing awareness, inspiring contemplation, promoting sales, and growing communities, each with its own objectives, optimization standards, and measurement measures. The team of professionals may go nuts over excellent creative content, cutting-edge formats, and astute targeting strategies—it's a gold mine of opportunities!

Paid Social Media Services We Offer
Grow your Business with Us

We excel in reaching your audience across all their preferred platforms, including Snapchat, Pinterest, Facebook, Instagram, TikTok, and more. Our expertise ensures cost-effective, measurable results, and we proudly hold the distinction of being recognized as a Facebook Preferred Partner, a testament to our proficiency in running effective paid social ad campaigns.


Our 50-point audit tool enables us to comprehensively assess all facets of your ad account, evaluating hygiene, performance, creative utilization, and overall condition. Recognizing the intricacies of your customers' purchase journey, we leverage this data to facilitate precise budgeting decisions that are effortlessly manageable. These datasets play a crucial role in shaping our paid


Our paid social team excels not only in crafting campaigns and strategies tailored to maximize search impressions, leverage Google trend uplifts, enhance brand awareness, and boost ad recall but also in discerning precisely what your customers desire. Whether it's captivating product carousels to arouse their curiosity, compelling copy to entice clicks, or striking visuals and impactful videos to seize their attention, we specialize in creating advertisements that deliver the conversions you desire.


We specialise in marketing video assets across multiple social landscapes. Our Paid Social creative experts have strong experience with content creation and creative briefing, which will bring you the conversions you want. Our video campaigns, on platforms such as Snapchat, Instagram & Facebook, see strong performance, while our social media suite we can also drive awareness, installs and engagement to any apps your brand has.

Stop social media distracting your audience from purchasing by remarketing to them whilst they're browsing their newsfeeds. Import email lists and increase the lifetime value of your current customers, or let us find your audiences and reach out to new potential buyers with similar behaviour to your current database.

Conversions are essential for success. And you need to show which channels bring you the biggest return. Social media conversion tracking is a key tool in measuring your investment and showcasing the results you get. We place pixels on your site to monitor and track view-through and click-through rates, and we attribute all relevant conversions to your paid social campaigns – direct or indirect. Want to get more out of your social marketing? Find out more about our CRO Service.
Study Our Project Report
Our Case Studies
247 Digital Marketing has been a great partner into IntelePeer's entry into digital marketing. Their attention to detail, monitoring and management ...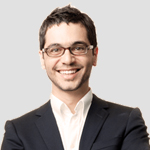 Francis Reese
VP of Marketing
As a franchisor, we wanted to help our franchisees figure out how to best spend their search engine marketing dollars. We approached 247 Digital Marke...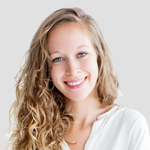 Carrie Kelly
North America
247 Digital Marketing is an integral asset to Charter Jet One's SEM, raising our company's initiatives and brand awareness across the web....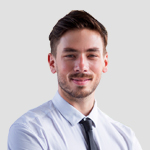 Larry Hayes
Charter Jet One
We are delighted to work with the 247 Digital Marketing Team! They have a clear understanding of our business needs and goals and are excellent commun...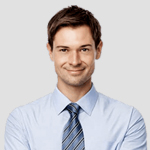 Lin Pattern
Marketing/Stylist – Garbarini
FAQ's About Paid Social Media Services & 247 Digital Marketing
What is the difference between Paid Social Media and Organic Social Media?
Paid Social Media activity requires media spend to be put behind posts. These posts tend not to appear in your owned feed and can be seen by anyone in the target audience you set for that post.
Organic Social Media activity requires no media spend. Content is posted directly into your social feed and will only be seen by your followers (or followers of those followers if they interact with the post).
Do you carry out Paid Social audits?
Yes, as a Social Media Agency we will always review your existing activity – including account and tracking setup, targeting, formats, creative and messaging as well as overall strategy – before we start. This will allow us to identify immediate efficiencies for quick wins as well as longer term gains.
How do you identify Paid Social audiences?
We can take your existing target audience or work closely with the Insight & Strategy team to develop a set of personas and build out the best targeting for them within each platform. This may include:
Platform native targeting based on pre-defined audience segments such as demographic, location, interest, behaviour, job title, content and more
First party data, such as website visitors, people who have taken specific actions on your website or people who have engaged with ads
Third party data on some platforms, although this will usually require an agreement with the platform and data provider and will incur additional costs
How do you report on Paid Social performance?
As a performance marketing agency, we have a laser focus on data and analytics. We offer 24/7 dynamic reporting using Google Data Studio, giving you full transparency over your performance. Our bespoke reporting dashboards allow us to blend data sources and put the information into the format that works best for you, whether a top-level overview or a granular breakdown of all campaigns.
GET IN TOUCH
Meeting time Schedule
You can also call us and we will be happy to assist you.
+1 502-509-9398